Easing into the Spring 2021 Semester
We're one week into the Spring 2021 semester and are beginning to settle into socially distanced routines that we never would have imagined a year ago. Here are a few resources that might be helpful as we proceed.
Teaching
Encourage more activity in your breakout rooms: How to Make Breakout Rooms Work Better, from the Chronicle of Higher Education, provides some helpful ideas for making breakout rooms more effective, including assigning roles, using shared documents, finding the right group size, and giving students agency.
Chrome has an extension that can help simplify your Canvas Inbox and make your use of Speedgrader more efficient. The Canvas Betterizer extension lets you simplify the messages window, save and enter frequently use grading comments, enter grades and move on to the next student automatically, and more.
Use the Canvas Course Link Validator to scan your course and return a list of invalid or unresponsive links.
Wellness
No spring break, no problem. After deciding to eliminate Spring Break from the 2021 Spring semester to help reduce travel and the spread of the Coronavirus, Penn State announced the dates for three Spring 2021 wellness days. You can also check out the Penn State Wellness Days site for ideas about how to make good use of these days.
If you have students in the State College area who are struggling with COVID-19-related issues, the Penn State Student Affairs COVID-19 Resources page has information about Penn State's Lion's Pantry, Counseling and Psychological Services (CAPS), quarantining and self-isolating, and more.
Penn State Resources Worth Revisiting
Penn State's Instructor Guide for Upcoming Semester Course Planning site isn't just for pre-semester planning! This is a one-stop resource for information about technology and training resources, best practices for teaching in remote modes, handling student absences, enforcing health and safety requirements, and many more relevant topics.
The Penn State Keep Teaching site is full of up-to-date information about webinars, policy guidelines and documents, health and safety, and a variety of teaching topics.
---
Today, Tomorrow, and Beyond is the theme for this issue.
Today...
Maintain instructor presence in the classroom with Zoom's new Virtual Background feature. You'll be seen easily during remote lectures, as you're pictured with your slides behind you.
To Spark Discussion in a Zoom Class, Try a "Silent Meeting." This article, from the Chronicle of Higher Ed., offers a great idea that you can implement immediately.
If you're still prepping your final exam, the Canvas Quiz Converter created by San Diego State University might be a helpful resource, as it allows you to convert a text file into a Canvas quiz.
Tomorrow...
The cloud-based tool Top Hat offers a variety of options for enhancing the teaching and learning experience. Top Hat can help you track attendance and engage learners. Check out the website to view pre-recorded lectures as you begin planning the spring semester.
One aspect of concern for instructors has been the need to foster a greater sense of community in the classroom. Read 7 Activities to Build Community and Positive Classroom Culture During Online Learning for some fun and creative ways to help your students connect and be well.
Beyond...
There is no doubt that our lives have been and will continue to be impacted by this pandemic, but what will education look like in the times ahead? Jim Fong, Lead Consultant and Founding Director of UPCEA's Center for Research and Strategy, shares his thoughts on the future of education in an article titled The Lego™ Generation, Stackable Credentials and the New Economy.
---
This issue is focused on the Nov 20 transition to remote teaching.
Here are essential guides and support documents:
We'll leave you with an inclusivity tip:
Canvas users can now add their preferred pronouns to their user accounts. When enabled, chosen pronouns will appear after your name. Download complete instructions for enabling pronouns here.
---
October 26, 2020
We're all about Student Engagement this week. And staying well!
Check out our newly-revised resource Adding engagement to your classroom. You'll find instructions for remote synchronous and multiple audience classes of all sizes and ideas for working with groups, pairs, or individual students.
Keep Engaging Series webinars are coming up on Mondays (noon-1) in November. No registration is necessary; simply use this Zoom link. See Keep Teaching's Webinar page for more information, including how to access recordings. You can also refer to TLT's Engaging Students Series Resources Pressbook to scan similar topics.
Nov. 2 – Tutoring in the Time of COVID
Nov. 9 – Inspiring Social Responsibility Through Continued Learning and Dialogue
Nov. 16 – Trends and Updates from Penn State Career Services
Explore using EquatIO, an equations app that's free to all Penn Staters, to read and write math in a digital environment. EquatIO is easy for you and for students to use. Consider, also, that uploaded EquatIO homework can be graded with annotation with the help of Canvas's Speedgrader tool.
Check out this video EdTech tip to learn about splitscreening and screenshotting, which can improve your virtual classroom by helping you show students more and allowing them to see more of your screens as you teach.
To maintain wellness and ward off feelings of being overwhelmed or depressed with these ideas from Understood.org's article Practicing Self-Care During Coronavirus: 5 Tips for Teachers.
Set and maintain boundaries
Reflect on your feelings and needs
Recognize what is and isn't in your control
Acknowledge moments of gratitude and joy
Use self-care routines throughout your day
See more in a 2-minute video full of science-based well-being tips to help you through the pandemic.
---
October 12, 2020
Here's what we're thinking about right now:
Penn State has finalized an enterprise-wide service agreement with Top Hat. Top Hat is a cloud-based teaching tool that enhances in-class engagement. Students work with their own devices, and instructors can take attendance, present interactive slides, launch polling, and administer quizzes. Check out TopHat.psu.edu for more information or consult with a Dutton Learning Designer to discuss how you can get started.
Virtual Facilitation? Try Discussion Mapping, is an article from Learning Solutions that provides examples of discussion mapping for use in your classes, whether they are face-to-face or remote: The practice of Discussion Mapping is a method of recording, quickly, the participation of students in class discussions. It can help create a clear picture of group dynamics, which can help you shore up your facilitator game.
The Engaging Student Series from Teaching and Learning with Technology continues! Check out the list of upcoming presentations related to blended asynchronous and synchronous teaching, and take advantage of their ESS Pressbook.
Are students contacting you about disappointing grades? These handouts are designed to provide students with suggestions, based in learning science research, on how to Study Smarter and Not Harder.
From the Chronicle of Higher Ed.: Don't Weed out Students. Help Them Flourish focuses on coaching your students instead of judging them.
And from West Virginia University Press, the Teaching and Learning Series Pedagogies of Care, an offering of open resources (videos, podcasts, infographics, articles, etc.) based in "student-centered practices and adaptive strategies" that are available for your use during these challenging times. Find refreshing ideas about teaching, collaborative practices, and assessment.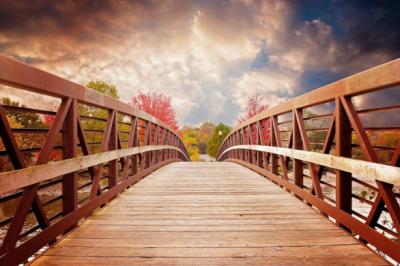 ---
September 28, 2020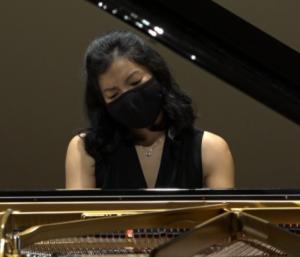 source: C. Walmark, the Daily Collegian
These are items we're thinking about and are investigating just now:
Use Nearpod to engage students in the classroom and those participating online. Nearpod is a presentation and engagement tool that allows students to engage with lessons, quizzes, polls, and other interactive elements in real time and on their own devices. And it integrates with Canvas, Zoom, and Microsoft. The Center for Teaching Excellence at the Harrisburg Campus provides a great overview.
The Assessment Institute, hosted by IUPUI, is entirely virtual and entirely free this year, and they've just added a Bonus Preview Session on "Adapting Assessment Approaches in the COIVD-19 Era" for Friday, October 16, 2020. The institute is the premier conference on the topic. Register and find full details at The Assessment Institute.
Following are a few resources your students might find helpful:
The article Engaging Students Through Asynchronous Video-Based Discussions in Online Courses from the Educause Review is a great read if you are looking at ways to engage your asynchronous classroom in discussion.
---
Welcome to the Dutton Institute's Bi-weekly Digest!
September 16, 2020
Here's what we're thinking about this week – what we're reading, pondering, and putting to use:
From FacultyFocus.com, some great ideas for how to connect with the emotional lives of students, and a great reminder that relevance and engagement go hand in hand: Can We Talk About it? Enhancing Student Engagement by Integrating Discussions of COVID-19
If you're using Zoom polling for attendance or participation, you'll want to see this quick video (< 5 min.) from our own Jane Sutterlin, Learning Designer: Using Excel to Add Zoom Polling Data to Your Canvas Gradebook. There's even more on polling here, in our Remote & Online Teaching Guide: Polling.
More on engagement comes from Educause Review and Creating Emotional Engagement in Online Learning. This article gets straight to the point with three major tips.
Another (entertaining!) video, Making Super Simple Videos for Teaching Online, helps break down any fears you have about taking the leap to include DIY videos in your course (in about 10 minutes).
Take care of yourself! Visit The Tree of Contemplative Practices for inspiration. For more explanation, click on the ideas hanging in the tree.