Should You Consider Flipped Learning in Your Classroom?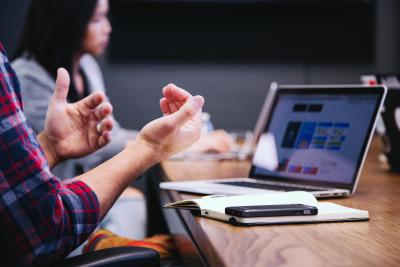 In this issue, we'll continue the engagement theme with a strategy called flipping the classroom, which is a way to make learning more active. Have you ever thought, "I wish I had more time to work with my students on ___."? In a flipped classroom you can, by shifting some lectures and activities online. The additional in-person time can then be used for activities that require higher-order thinking. Four key elements ensure that flipping your classroom is successful:
Provide opportunities for students to consume content prior to class
Incentivize preparing for class to ensure that students come ready to engage
Assess student understanding
Replace content that was moved online with in-class activities that focus on higher-level cognitive activities and active learning
Learn more in the articles Flipped learning: What is it, and when is it effective? and Flipping the college classroom for enhanced student learning.
These Penn State resources can help you make the flip:
Did You Know?
---
Why Does Student Engagement Matter?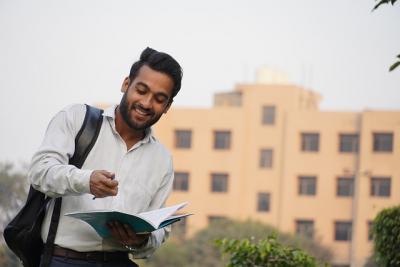 The (somewhat unengaging) answer, according to the Glossary of Education Reform, is not too shocking: "learning improves when students are inquisitive, interested, or inspired, and that learning tends to suffer when students are bored, dispassionate, disaffected, or otherwise "disengaged."
Interested in learning more?
Great! Sarah Rose Cavanaugh (psychologist and professor) can help! Her Advice Guide from The Chronicle of Higher Ed, How to Make Your Teaching More Engaging, explains why these powerful practices are worth your attention, demonstrates how you can put them to work, and provides real-world classroom examples for each:
Tapping into the emotions of your students (because our cognitive resources become focused when our emotions are hooked)
Understanding that a little bit of performance can go a long way (because enthusiasm is contagious)
Embracing an atmosphere of community (essential for helping people feel welcome and valued)
Harnessing the power of storytelling (which help learners understand and remember)
Of course, Penn State's all over this subject, too, with ideas, strategies, and resources. Here is a bunch you can check out today:
From the Keep Teaching website
Penn State's Learning Resource Network (LRN) provides the following training; log in to the LRN with your Penn State Account and search for these titles:
Igniting Emotional Engagement (46 minutes)
Tips for Learner Engagement (33 minutes)
Learning How to Increase Learner Engagement (41 minutes)
If your interest is really piqued, check out Cavanaugh's excellent book, which is fully accessible online via the PSU Libraries: The Spark of Learning: Energizing the College Classroom with the Science of Emotion.
---
Presentation Refreshers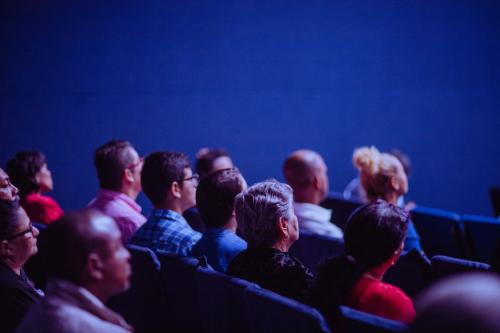 Practicing a presentation before you give it is always a good idea; we all want to be effective! Microsoft PowerPoint for Web allows you to rehearse with Presenter Coach, a program that evaluates you and offers suggestions for improvement! Check out this feature for yourself or share this tip with your students.
Can you put too many words on a PowerPoint slide? Research has shown that even when you read aloud what is written on a slide that contains many words, comprehension and memory decrease. Our brains can't read and listen at the same time. Use relevant images and include only keywords (that might not be heard or may be misspelled by listeners) for presentations. Here are some resources:
Hybrid Meetings
Presenting in hybrid meetings has its own challenges! Check out these ideas from CNN to keep in mind when presenting or teaching in a hybrid environment.
---
Connecting with Generation Z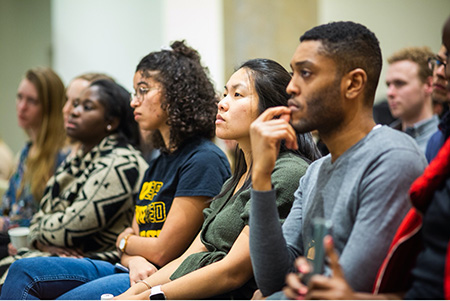 Generation Z refers to people born between 1997 and 2012. They make up our core student demographic and like millennials, they are unique. Following are some great resources for working with Gen Z students effectively.
So what, exactly, makes Gen Z students unique? Understanding Gen Z Students, an infographic from Generation Z: A Century in the Making, outlines nine findings on Gen Z learning preferences. And the article 3 Generation Z Traits Today's Teachers Need to Adapt to offers valuable suggestions for how instructors can approach working with this group of learners.
The two short articles Generation Z: Re-thinking Teaching and Learning Strategies and Generation Z: Educating and Engaging the Next Generation of Students discuss Gen Z characteristics and learning preferences and provide suggestions for how to effectively connect and engage with this group of students.
Finally, because Gen Z is the most diverse group of learners yet in higher education in the U.S., inclusivity is as important as ever. How to Make Your Teaching More Inclusive and Race on Campus: You've Embraced Inclusive Teaching, But is it Working? examine how instructors can create a learning environment that reflects and respects the backgrounds, cultures, and beliefs of all students.
---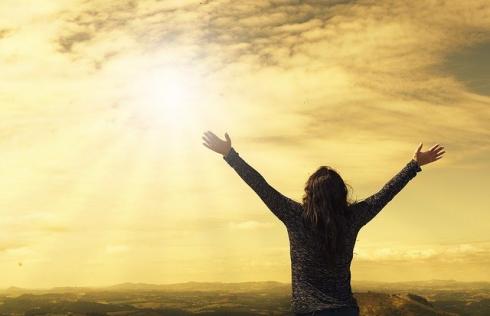 Rejuvenating Both Work and Life
Feeling meh? Need a little pick-me-up? Many of us are feeling this way at this point in the pandemic. Rejuvenate with some of these recent finds:
Six Ways To Fall in Love with Teaching Again – This article suggests some great ways to reenergize! And spoiler alert – the Dutton Institute's Learning Design Team can help with #6.
How Technology and Learning Science Can Change Your Teaching – Check out this webinar hosted by our very own learning design faculty, Maria Wherley and Jane Sutterlin. Continued research in learning science informs recommendations on how instructors can help students learn and commit new ideas and material to long-term memory. There's a struggle, though, between what science has to say and what happens in classrooms. In this webinar, Maria and Jane discuss how technology and learning science can improve teaching.
How to Stop Languishing and Start Finding Flow – This TED Talk by organizational psychologist Adam Grant offers wonderful guidance on how to get back into the groove!
Job Aids
Having go-to resources at the ready is always helpful, especially for busy instructors. These handy websites are bookmark-worthy!
OER Flowchart – Sometimes, it's hard to know where to start to find free or low-cost course materials for your students. This tool, developed by our colleagues at University Libraries, will show you the way!
Bloom's Taxonomy: Teacher Planning Kit – Want to guide your students from lower-level thinking skills to higher-level ones but sometimes struggle with how to know if they are "getting it?" This useful chart is a great cheat-sheet for creating learning objectives and corresponding assessment strategies at every level of the famous Bloom's Taxonomy, a framework for organizing educational goals into six categories (knowledge, comprehension, application, analysis, synthesis, and evaluation) along a continuum of thinking skill complexity.
You@PSU - Looking for resources related to helping your students…and yourself…to succeed, thrive, and matter? Check out @PSU, a new site where you can find information and resources 24/7.
---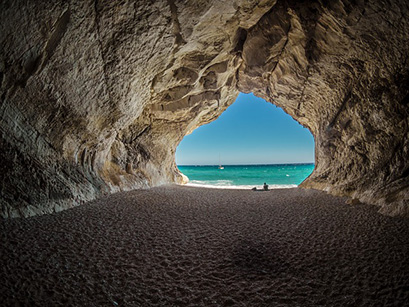 Looking Forward
During this school year, the remote environment both challenged and saved us, and some of the practices we've adopted will stick with us as we move forward.
The following articles share recent innovations that instructors have come to appreciate:
And for Wellness:
Feeling a bit burned out? You might want to jump out of a plane! Or... just take a break. Read Work-life Balance: Break or Burn Out, in Nature, from way back in the Before Times year of 2017.
And if you really want to dive into managing burnout (instead of into the sky from 10,000 feet), check out Pandemic Burnout is Rampant in Academia, also in Nature.
---
Lessons Learned
Reflecting on the past year: What was your experience like with remote teaching? The Chronicle of Higher Education puts forth an article titled: A Year of Remote Teaching: the Good, the Bad, and the Next Steps.
Interesting Statistics about Student Engagement: Brandon Busteed, President of Kaplan University, makes the interesting claim that "…fully online college students are twice as likely to say they are 'comfortable sharing their opinions in class' compared to fully in-person students." Read the article in Forbes to learn more.
Thinking About the Future: The PR Newswire shares the survey results on faculty perceptions of online learning, post-pandemic. Interestingly, nearly half (47%) of all faculty surveyed anticipate retaining many of the changes made during the pandemic once face-to-face instruction returns.
A Comprehensive Guide on Blended Learning: As we think about the "new normal," it's important to consider an educational future with enhanced learning opportunities. This Blended Learning Toolkit from the University of Central Florida can help you think about designing classrooms with more flexibility.
Upcoming Webinar! Who's Passing, Who's Failing: An Honest Conversation about Academic Integrity is an all-day event on Friday, April 16.
And finally, a word on wellness: Learn how HDFS Professor Molly Countermine starts every class with a mindful practice to combat stress. Watch her TEDxPSU talk (13 minutes), Life Isn't Supposed to be Good ... All the Time.
---
Upcoming Webinar: Enhance your Class sessions with "Small Teaching" is a Keep Teaching Webinar offered this Wednesday, March 24th at 12:05 pm (Eastern). This seminar is inspired by James Lang's Small Teaching, a favorite of the Dutton Learning Design team. Attend to learn some easy-to-implement "small but powerful instructional and assessment activities that promote students' engagement, motivation, and achievement." Check the Keep Teaching website for upcoming webinars of interest.
Accessibility Update: Did you know that Zoom offers live, automatic captioning? While the accuracy of the captioning varies depending on background noise, accent, etc., the overall result is valuable for all students, not just for those with hearing impairments.
Asynchronous Video: Educause has produced a series of seven blog posts. There's something for everyone:
Stay Sane with some March Madness: I scream, you scream, we all scream for ICE CREAM! Join in the Creamery's March Flavor Madness contest and place your vote!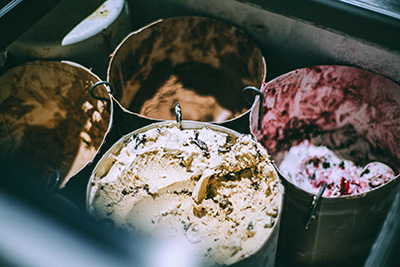 ---

Attending to Some Items of Importance
In the weekly blog, "Teaching," for The Chronicle of Higher Education, Beth McMurtie presents the case for taking the time to acknowledge the experiences we've all had this year. Take a break and read The Importance of Grieving.
New tips for working with Zoom can be found on Penn State's Service Disruptions page, where you'll find guidance for making alternative plans, and at the Public Knowledge Base site, where you can learn how and why you should allow participants in your Zoom meetings to Add Gender or Identity Pronouns to their display names.
In an effort to harness the full power of your mind, check out Distracted Minds: How to Fix Your Attention Shortage by James Lang, which addresses instructors instead of students.
Commit to equitable learning and the support of a diverse student population: explore the new Inclusive Online Teaching Certificate offered by World Campus Online Faculty Development.
And finally, embrace wellness! To get your body clock back on track, check out How to Fix Your Sleep Schedule from Everyday Health.
---
Add Some Fun with Improv Games!
At the February 9 Wellness Day, World Campus learning designer Penny Ralston-Berg led an interactive Zoom session on how to use simple improv games to add fun to online and resident courses alike. Use improv games to build community and encourage interaction! Here's a link to some ideas and literature about improv games.
More Ideas for Interaction
Are your online discussions getting monotonous? Are you looking for a way to ensure that your discussions help you evaluate your learning objectives? Take a look at Leveraging Bloom's Taxonomy to Elevate Discussion Boards in Online Courses from Faculty Focus.
Whether you are new to leading online discussions or are looking to refresh some of the discussions in your course, an article from Faculty Focus may be of interest: How to Make Your Virtual Discussions Engaging, Effective, and Equitable in Eight Steps.
Distracted Minds: Your Classroom Can Be a Retreat in Dark Times describes the psychology behind sustaining students' attention in the classroom and how it contributes to both student learning and well-being.
Self-care
William Robertson, of the University of Texas at El Paso, shares his practices for maintaining balance in Personal and Professional Health When Teaching Online: A Six Faceted Approach. From The Scholarly Teacher.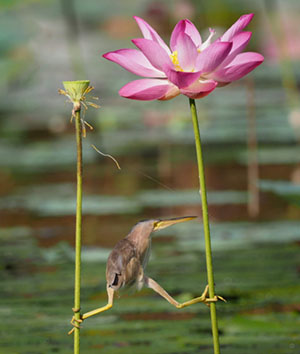 source: Adobe stock photo
---
Our First Wellness Day is February 9, 2021
What do you have planned to actively practice your commitment to wellness and well-being? Hopefully, you are able to take advantage of PSU Events or take some time to build healthy habits, understand your needs and invest in yourself.
Here is a beautiful 15-minute 360 Degree Virtual Reality Meditation video if you are not able to get outside.
Teaching
The World Campus has released the schedule for OL 2400: Integrating the Library into Your Online Course. The library wants to partner with you to better the experience for all students. The first session starts in March and is instructor-led for 4 weeks. Check out the complete Spring/Summer Schedule.
Are you Listening to All Students? In this article by Fierce Education, the author shares a study that shows male students speak 1.6 times as often as female counterparts.
How To Read an Academic Paper from the Learning Scientists' Feb 2 blog post has some great suggestions for students struggling on how to best read academic articles.
Do Instructional Videos Work Better When the Teacher is On Screen? It really depends. Read this article by Edsurge.com to investigate further. And remember, EMS has a lightboard studio available by appointment with our multimedia specialist and videographer, Kay DiMarco.
Need some ideas for building your classroom community online? Dr. Catlin Tucker suggests 3 tips.
Coming Soon
In an upcoming February Canvas update, users will be able to type LaTeX equations into ANY Canvas text field, and MathJax is loaded if Canvas detects an equation image added by delimited LaTeX characters. Watch the video Courses: MathJax and LaTeX (2021-02-20) Release (1 minute) for a demonstration.
---
Easing into the Spring 2021 Semester
We're one week into the Spring 2021 semester and are beginning to settle into socially distanced routines that we never would have imagined a year ago. Here are a few resources that might be helpful as we proceed.
Teaching
Encourage more activity in your breakout rooms: How to Make Breakout Rooms Work Better, from the Chronicle of Higher Education, provides some helpful ideas for making breakout rooms more effective, including assigning roles, using shared documents, finding the right group size, and giving students agency.
Chrome has an extension that can help simplify your Canvas Inbox and make your use of Speedgrader more efficient. The Canvas Betterizer extension lets you simplify the messages window, save and enter frequently use grading comments, enter grades and move on to the next student automatically, and more.
Use the Canvas Course Link Validator to scan your course and return a list of invalid or unresponsive links.
Wellness
No spring break, no problem. After deciding to eliminate Spring Break from the 2021 Spring semester to help reduce travel and the spread of the Coronavirus, Penn State announced the dates for three Spring 2021 wellness days. You can also check out the Penn State Wellness Days site for ideas about how to make good use of these days.
If you have students in the State College area who are struggling with COVID-19-related issues, the Penn State Student Affairs COVID-19 Resources page has information about Penn State's Lion's Pantry, Counseling and Psychological Services (CAPS), quarantining and self-isolating, and more.
Penn State Resources Worth Revisiting
Penn State's Instructor Guide for Upcoming Semester Course Planning site isn't just for pre-semester planning! This is a one-stop resource for information about technology and training resources, best practices for teaching in remote modes, handling student absences, enforcing health and safety requirements, and many more relevant topics.
The Penn State Keep Teaching site is full of up-to-date information about webinars, policy guidelines and documents, health and safety, and a variety of teaching topics.
---
Today, Tomorrow and Beyond is the theme for this issue.
Today...
Maintain instructor presence in the classroom with Zoom's new Virtual Background feature. You'll be seen easily during remote lectures, as you're pictured with your slides behind you.
To Spark Discussion in a Zoom Class, Try a "Silent Meeting." This article, from the Chronicle of Higher Ed., offers a great idea that you can implement immediately.
If you're still prepping your final exam, the Canvas Quiz Converter created by San Diego State University might be a helpful resource, as it allows you to convert a text file into a Canvas quiz.
Tomorrow...
The cloud-based tool Top Hat offers a variety of options for enhancing the teaching and learning experience. Top Hat can help you track attendance and engage learners. Check out the website to view pre-recorded lectures as you begin planning the spring semester.
One aspect of concern for instructors has been the need to foster a greater sense of community in the classroom. Read 7 Activities to Build Community and Positive Classroom Culture During Online Learning for some fun and creative ways to help your students connect and be well.
Beyond...
There is no doubt that our lives have been and will continue to be impacted by this pandemic, but what will education look like in the times ahead? Jim Fong, Lead Consultant and Founding Director of UPCEA's Center for Research and Strategy, shares his thoughts on the future of education in an article titled The Lego™ Generation, Stackable Credentials and the New Economy.
---
This issue is focused on the Nov 20 transition to remote teaching.
Here are essential guides and support documents:
We'll leave you with an inclusivity tip:
Canvas users can now add their preferred pronouns to their user accounts. When enabled, chosen pronouns will appear after your name. Download complete instructions for enabling pronouns here.
---
October 26, 2020
We're all about Student Engagement this week. And staying well!
Check out our newly-revised resource Adding engagement to your classroom. You'll find instructions for remote synchronous and multiple audience classes of all sizes and ideas for working with groups, pairs, or individual students.
Keep Engaging Series webinars are coming up on Mondays (noon-1) in November. No registration is necessary; simply use this Zoom link. See Keep Teaching's Webinar page for more information, including how to access recordings. You can also refer to TLT's Engaging Students Series Resources Pressbook to scan similar topics.
Nov. 2 – Tutoring in the Time of COVID
Nov. 9 – Inspiring Social Responsibility Through Continued Learning and Dialogue
Nov. 16 – Trends and Updates from Penn State Career Services
Explore using EquatIO, an equations app that's free to all Penn Staters, to read and write math in a digital environment. EquatIO is easy for you and for students to use. Consider, also, that uploaded EquatIO homework can be graded with annotation with the help of Canvas's Speedgrader tool.
Check out this video EdTech tip to learn about splitscreening and screenshotting, which can improve your virtual classroom by helping you show students more and allowing them to see more of your screens as you teach.
To maintain wellness and ward off feelings of being overwhelmed or depressed with these ideas from Understood.org's article Practicing Self-Care During Coronavirus: 5 Tips for Teachers.
Set and maintain boundaries
Reflect on your feelings and needs
Recognize what is and isn't in your control
Acknowledge moments of gratitude and joy
Use self-care routines throughout your day
See more in a 2-minute video full of science-based well-being tips to help you through the pandemic.
---
October 12, 2020
Here's what we're thinking about right now:
Penn State has finalized an enterprise-wide service agreement with Top Hat. Top Hat is a cloud-based teaching tool that enhances in-class engagement. Students work with their own devices, and instructors can take attendance, present interactive slides, launch polling, and administer quizzes. Check out TopHat.psu.edu for more information or consult with a Dutton Learning Designer to discuss how you can get started.
Virtual Facilitation? Try Discussion Mapping, is an article from Learning Solutions that provides examples of discussion mapping for use in your classes, whether they are face-to-face or remote: The practice of Discussion Mapping is a method of recording, quickly, the participation of students in class discussions. It can help create a clear picture of group dynamics, which can help you shore up your facilitator game.
The Engaging Student Series from Teaching and Learning with Technology continues! Check out the list of upcoming presentations related to blended asynchronous and synchronous teaching, and take advantage of their ESS Pressbook.
Are students contacting you about disappointing grades? These handouts are designed to provide students with suggestions, based in learning science research, on how to Study Smarter and Not Harder.
From the Chronicle of Higher Ed.: Don't Weed out Students. Help Them Flourish focuses on coaching your students instead of judging them.
And from West Virginia University Press, the Teaching and Learning Series Pedagogies of Care, an offering of open resources (videos, podcasts, infographics, articles, etc.) based in "student-centered practices and adaptive strategies" that are available for your use during these challenging times. Find refreshing ideas about teaching, collaborative practices, and assessment.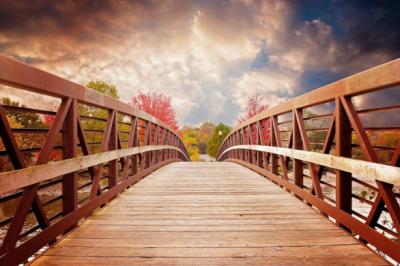 ---
September 28, 2020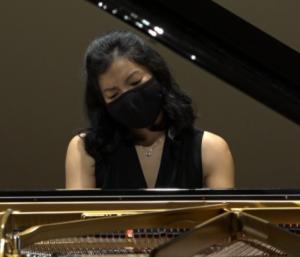 source: C. Walmark, the Daily Collegian
These are items we're thinking about and are investigating just now:
Use Nearpod to engage students in the classroom and those participating online. Nearpod is a presentation and engagement tool that allows students to engage with lessons, quizzes, polls, and other interactive elements in real time and on their own devices. And it integrates with Canvas, Zoom, and Microsoft. The Center for Teaching Excellence at the Harrisburg Campus provides a great overview.
The Assessment Institute, hosted by IUPUI, is entirely virtual and entirely free this year, and they've just added a Bonus Preview Session on "Adapting Assessment Approaches in the COIVD-19 Era" for Friday, October 16, 2020. The institute is the premier conference on the topic. Register and find full details at The Assessment Institute.
Following are a few resources your students might find helpful:
The article Engaging Students Through Asynchronous Video-Based Discussions in Online Courses from the Educause Review is a great read if you are looking at ways to engage your asynchronous classroom in discussion.
---
Welcome to the Dutton Institute's Bi-weekly Digest!
September 16, 2020
Here's what we're thinking about this week – what we're reading, pondering, and putting to use:
From FacultyFocus.com, some great ideas for how to connect with the emotional lives of students, and a great reminder that relevance and engagement go hand in hand: Can We Talk About it? Enhancing Student Engagement by Integrating Discussions of COVID-19
If you're using Zoom polling for attendance or participation, you'll want to see this quick video (< 5 min.) from our own Jane Sutterlin, Learning Designer: Using Excel to Add Zoom Polling Data to Your Canvas Gradebook. There's even more on polling here, in our Remote & Online Teaching Guide: Polling.
More on engagement comes from Educause Review and Creating Emotional Engagement in Online Learning. This article gets straight to the point with three major tips.
Another (entertaining!) video, Making Super Simple Videos for Teaching Online, helps break down any fears you have about taking the leap to include DIY videos in your course (in about 10 minutes).
Take care of yourself! Visit The Tree of Contemplative Practices for inspiration. For more explanation, click on the ideas hanging in the tree.