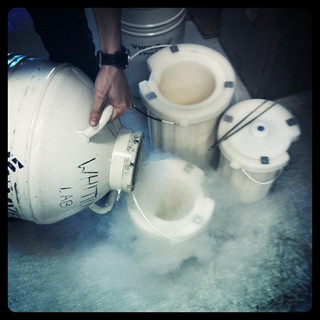 Remember the well-known study by Chickering and Gamson introduced in Lesson 1? Another of their findings revealed that effective instructors encourage active learning:
Learning is not a spectator sport. Students do not learn much just sitting in classes listening to teachers, memorizing pre-packaged assignments and spitting out answers. They must talk about what they are learning, write about it, relate it to past experiences, and apply it to their daily lives. They must make what they learn part of themselves.
So how can you make your online classroom more active?
To create a more active learning environment, try some of the following strategies!
Help your students to be proactive in their learning by encouraging them to:

Regularly log into the course site
Submit assignments on time
Complete quizzes within the required time frame
Read discussion postings and reply within the required time frame
Cooperate with teammates

Provide opportunities for students to critique and/or reflect upon certain course topics.
Incorporate learning activities that allow students to tailor the assignment to a topic or application that is relevant to their daily life.
Provide opportunities for your students to be actively involved in information seeking and problem solving.
Provide opportunities for your students to interact, to collaborate, or to review a peer's work.
Encourage your students to participate in online discussions actively by:

Designing thought-provoking discussion questions
Encouraging students to respond to questions at a deeper level
Using discussion forums effectively by posting "messages that weave several strands of conversation into a summarization that may prompt people to pursue the topic further" (Berge, 1995)
Pointing out "opposing perspectives, different directions, or conflicting opinions" (Berge, 1995)
Providing them with assessment criteria in advance (a "rubric") so they will know exactly what is expected of them

Use different discussion formats listed below to cultivate students' critical thinking (for details, see MacKnight 2000, p. 40.)

Small group discussions
Buzz groups
Case discussions using real-world problems for analysis and suggested solutions
Debating teams wherein students present ideas, defend positions, and argue against opposition's reasoning
Jigsaw groups where subgroups discuss various parts of a topic and report to the others
Roleplay mimicking real settings
Voice of Experience
Let's hear directly from an experienced online instructor about strategies he has used!
Dave Popp: Strategies for Designing, Monitoring, and Assessing Effective Online Discussions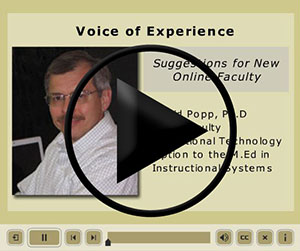 ---
Want to Learn More?
Facilitating Discussions
For more information about facilitating online discussions, see Ten Tips for Generating Engaged Online Discussions.
Examples of Discussion Rubrics
---
Photo Source: http://flic.kr/p/9REMYw
---
References
Berge, Z. L. (1995). Facilitating computer conferencing: Recommendations from the field. Educational Technology, 35(1) 22-30.
Grabinger, R. S. & Dunlap, J. C. (2000). Rich environments for active learning: A definition. In Squires, D., Conole, G. & Jacobs, G. (Eds.). The changing face of learning technology (pp. 8-38). Cardiff, Wales, UK, University of Wales.
MacKnight, C. B. (2000). Teaching critical thinking through online discussions. EduCause Quarterly, 4, 38-41.
Petress, K. (2008). What is meant by "active learning?" Education, 128 (4), 556-569.
Vonderwell, S. & Turner, S. (2005). Active learning and preservice teachers' experiences in an online course: A case study. Journal of Technology and Teacher Education, 13(1), 65-84.