Instructions
See Canvas: Merging Courses for detailed instructions on how to merge courses in Canvas. To avoid losing course content, review the Be Careful section below.
BE CAREFUL. You can lose course content when merging.
When you do a merge of the first two courses in Canvas, the content from the original section is removed and a new section, with a new URL and no content, is created in Canvas. See the fabulous illustration below. If you have populated the original section (if it contains any content), you will lose all of the material. In order to keep this content, create an export file. After merging, import the content.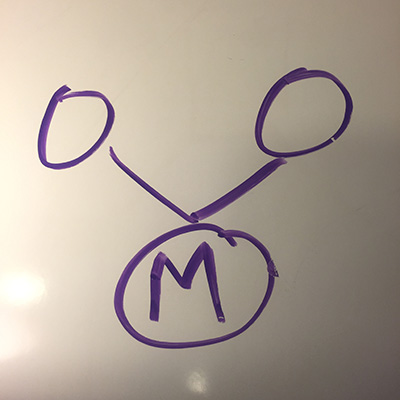 After you have done the first merge, you can merge additional sections without losing content. Just be sure that when you add another section to the merge, you use your currently merged section as the source section. The new section should come in and not erase the content that was already created. See the second fabulous illustration below for how this works. However, it couldn't hurt to create an export file before performing a second merge, just to be on the safe side.
Late Merge (after the course is up and running)
Scenario 1: You already have a merged course. You can safely add another section to the merged section without losing content or submitted assignments.
Scenario 2: You do not have a merged course but students have NOT submitted assignments. Create an export file of the course content, complete the merge, import the content from your export file.
Scenario 3: You do not have a merged course but students HAVE submitted assignments. We do not currently have a solid solution for this scenario. Talk to Stevie.